Today instead of our normal Tavern Time we had a special event; The Last Days of Summer Beach Party. It was well attended and many people stopped by for fun.
This event was sponsored by the Korat Inn and built by Mel and Jaen. Everyone had a great time!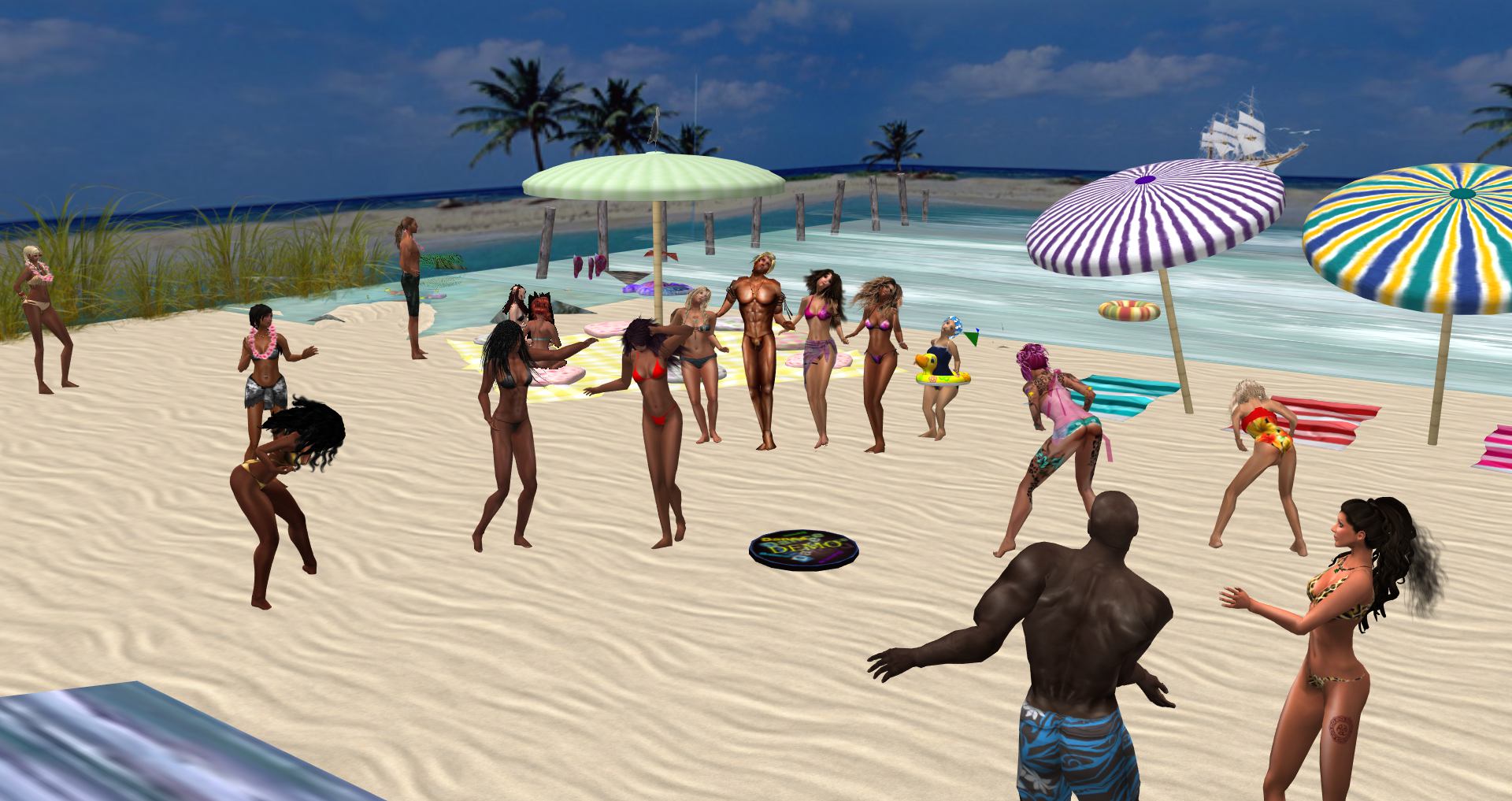 The event also had a DJ, our own Sister Anise. She kept the party jumping the whole time.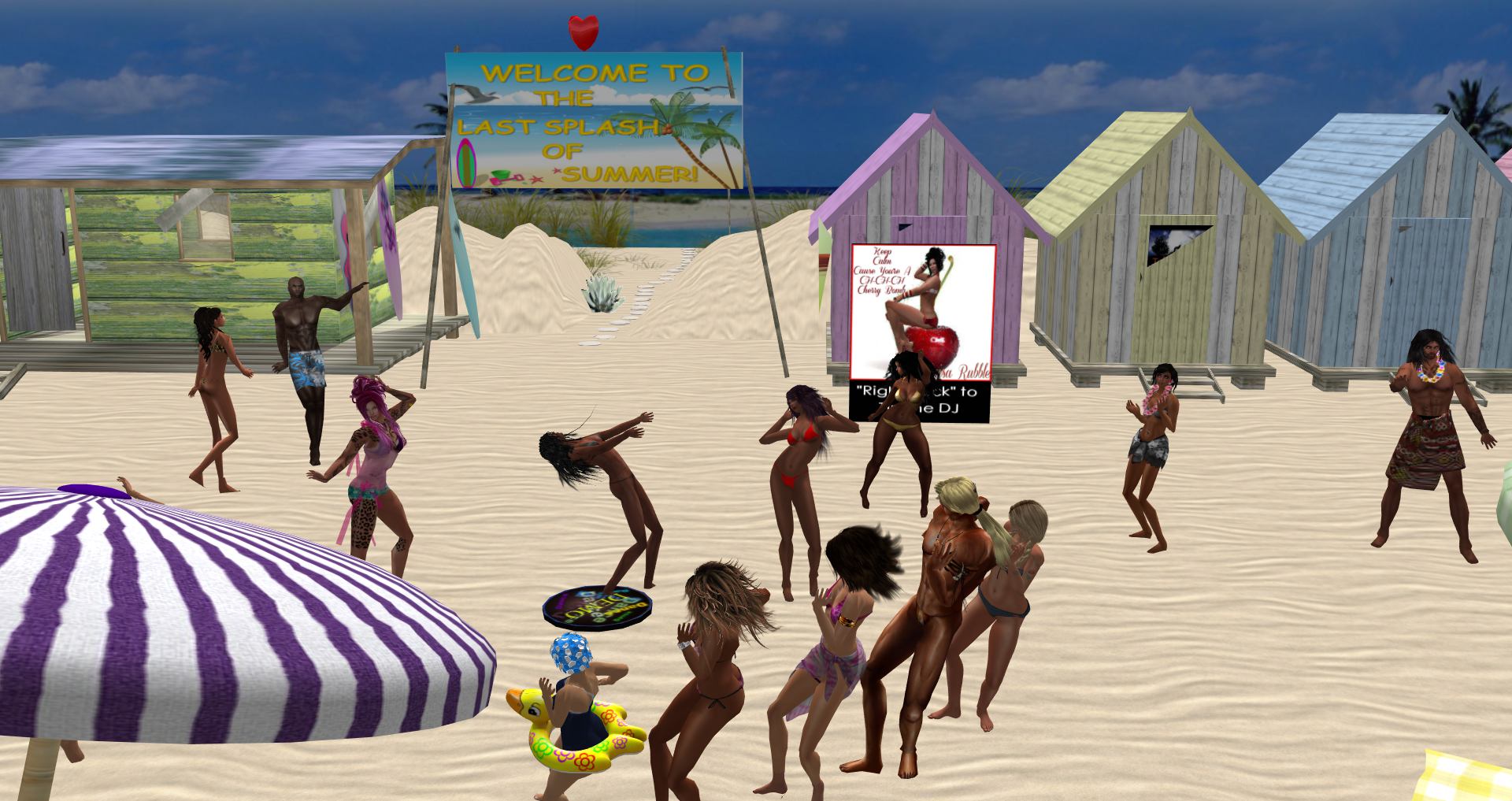 Group Notice From: Gorean Jungles Confederation, Mel Qusifor
THE LAST DAYS OF SUMMER HAVE ARRIVED!
IT'S TIME TO MAKE A BIG SPLASH TODAY!
Beach with white sand and inner tubes
Sunbathing in the warm sun on the beach
Dancing with a live DJ (Sister Anisa)
Bungee cord tower jump
Picture boards to take a memory home
When: Sat Sept 19, 2015 12-2pm SLT
Where: OOC platform on Cote
Dress: Beachwear