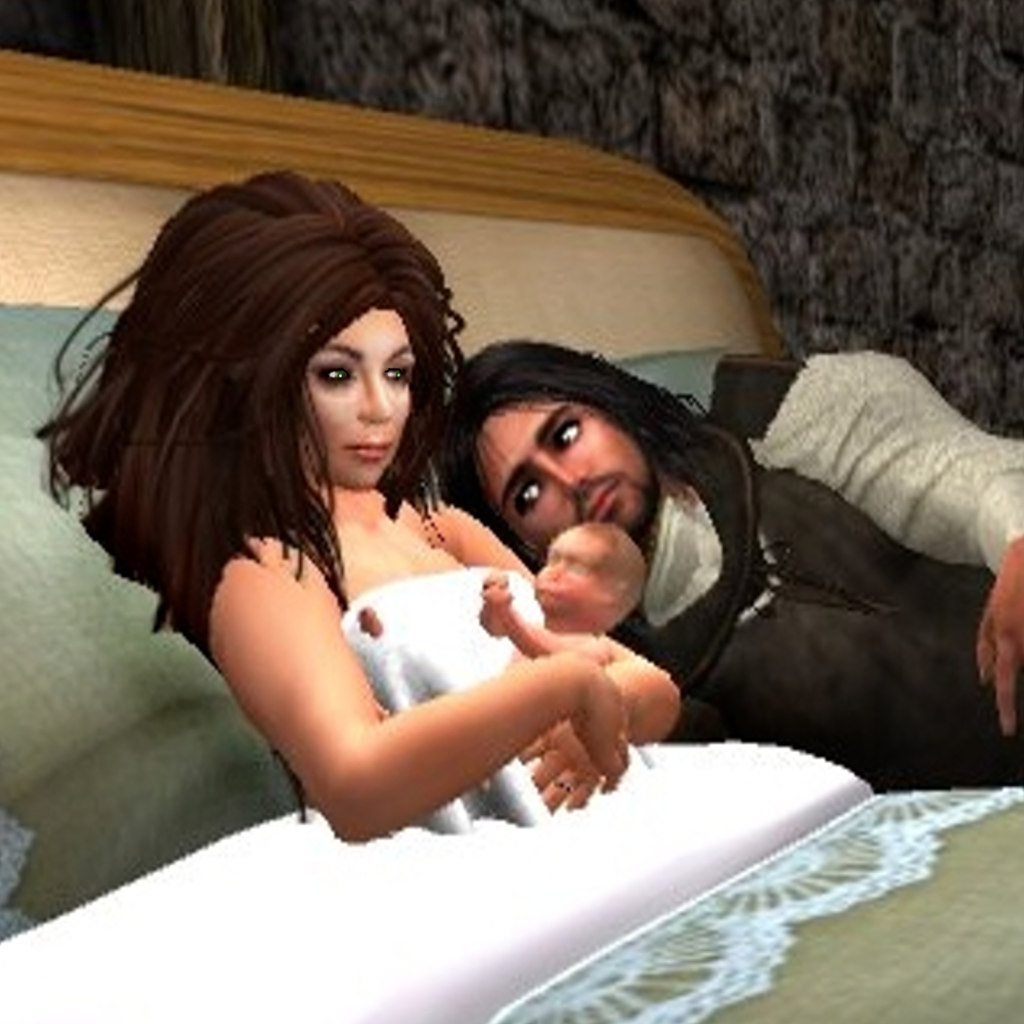 Mel Qusifor Tavern Master and Lady Dee Artisan of Korat proudly announce the birth of their son Tenrik
Korat has a new resident named Tenrik Qusifor born on Sunday August 3, 2014 at 2:02pm SLT Baby and mother are doing well.
The birth was attended by petals with the help of her sisters jaen rose and sky. Mel Qusifor coached His Free Companion as she gave a water birth in their home on Jungles of Mist.
Praise be to the Priest Kings for a healthy little boy!