May 18, 2018
Catagory: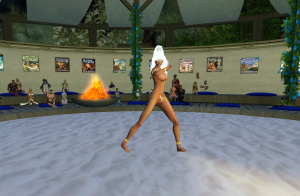 News reached Us in the jungles that Our kajira Hoshi Tamura passed away on Wednesday, May 16th at 6:18AM Tokyo time.
Her sister Tamaya shared the news with Me and I confirmed it with Hoshi's Friend in both RL as well as SL.
Hoshi had long fought a battle with leukemia.
Read More