April 24, 2023
Catagory: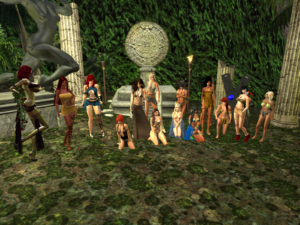 Felicity Coronet: Wa Ngao gather around so We may see to business the First Girl brings to Our attention.
Felicity Coronet: First Girl what is it that requires the tribes attention?
(jasmine Chiantelle): My En, after much hard work by tribal kajira and with Mchungaji concurrence. First Girl offers this kajira for acceptance. *motions girl forward to kneel before En.
Read More